The Fitness-Wellness program offers a variety of free programs and services for students, faculty and staff.
We offer free:
fitness assessments by appointment
drop-in fitness classes
weight room orientations
In addition, our weight room instructors are trained to answer general exercise questions and offer spots as needed during open hours of operation. Our personal trainers are nationally certified and sessions can be purchased in packages of 4, 8, or 12 depending on trainer availability.
---
Free Classes
Each class has a trained instructor that teaches and demonstrates the skills and movements needed to succeed in class. Instructors will provide modifications for all skill levels.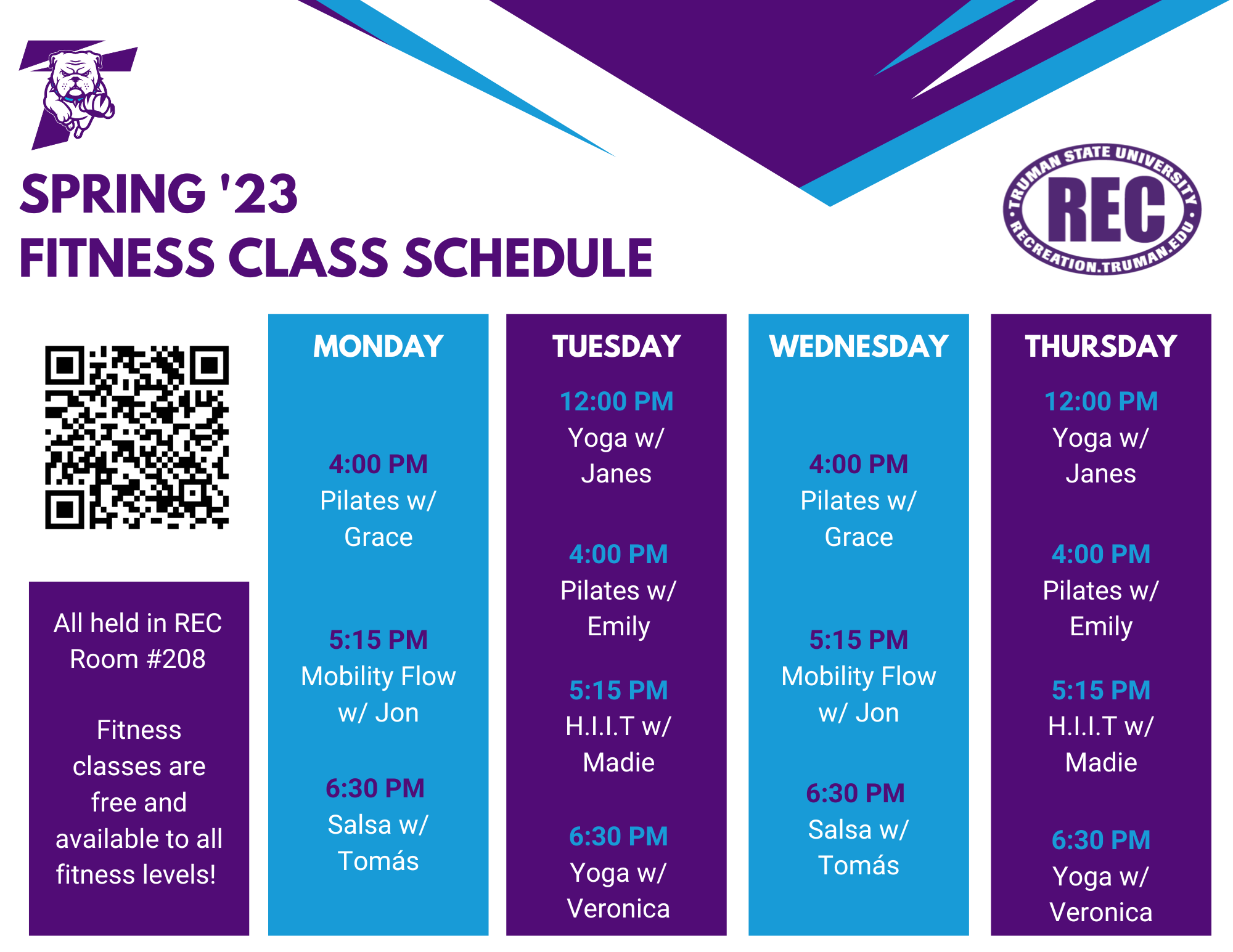 Class  Descriptions
---
HIIT: This class consists of periods of high intensity exercise bouts followed by periods of rest. Participants will complete several different circuits targeting a combination of upper body, lower body, and abs. All fitness levels are welcome!
Mobility Flow: This class combines bodyweight floor exercises with yoga to help you move better. In this class, you will increase your mobility, balance, strength, and coordination while learning movements that can connect together in fun and playful ways. All fitness levels are welcome!
Pilates: This class focuses on overall strength and flexibility with little or no equipment.  The daily sequence will begin with a warm up, followed by exercises that are designed to sculpt the core, lower body, and upper body, ending with gentle stretching. All levels welcome!
Salsa: Salsa is a Latin musical genre, this class focuses on Colombian salsa as a cardio method, extensively develops coordination through different dance choreographies and steps available for all levels. Thanks to the fact dancing reduces stress levels, this class consists of exercising while having fun dancing salsa. No partner needed!
Slacklining: Slacklining not only builds your physical balance by strengthening your legs and core, but it also helps balance your personal life by enhancing focus and concentration, relieving stress, improving posture, boosting injury prevention, and expediting injury recovery in an enjoyable, social environment. Come Slackline to experience the lasting benefits of more balance. All levels welcome. Class is over for the Fall 2022 semester due to weather and daylight. Look for Slacklining in the Spring 2023 semester after Spring Break!
Yoga: Yoga uses postures and conscious breathing in combination with mental focus to develop awareness, strength, flexibility, and relaxation. Through proper alignment and mindful actions of the body, Yoga brings balance, strength, and a sense of well-being. All levels welcome!
Stay up to date with last minute changes using our google calendar. 
---
Policies & Tips for Attending
1. Patrons (member and non-members) must present proper identification and carry in their clean, dry, workout shoes (other footwear must be worn to enter the Student Recreation Center).
2. Instructional programs are subject to change instructor, format, or time.  They may also be cancelled at any time.
3. Class size is limited to 30 participants unless otherwise noted in the class descriptions.
4. Instructional programs start on time, so please arrive early.  Instructional programs are most popular at the beginning of each semester, so it's recommended to arrive even earlier to classes held during peak hours. Please line up next to the Conference Room on the second floor. Classes are first come, first served.
5. Participants must be 18 years or older to participate in group exercise classes.
6. Yoga mats and yoga blocks are provided; however, participants may bring their own yoga mat.
---
Class Instructors
Emily | Pilates Instructor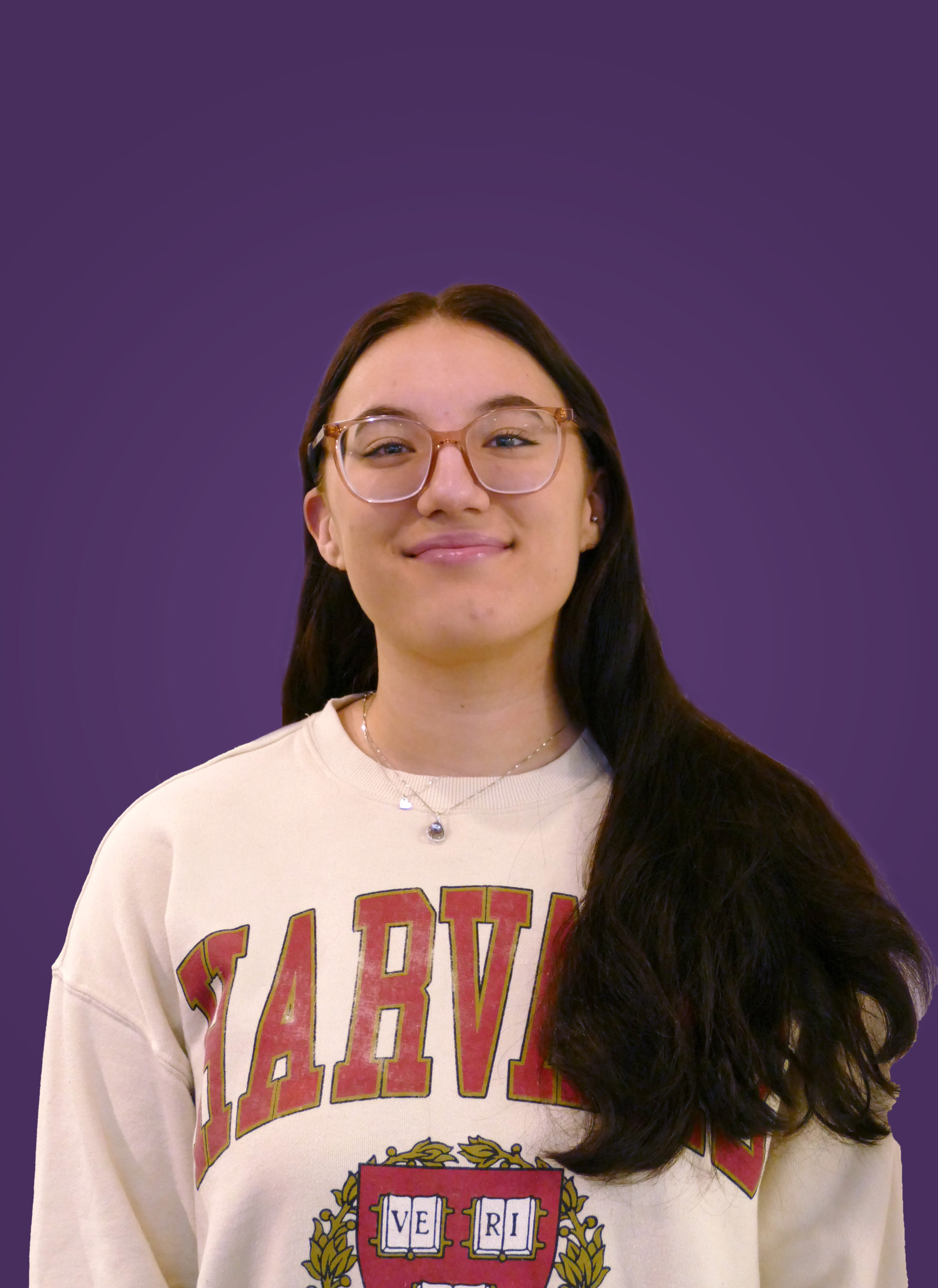 Grace | Pilates Instructor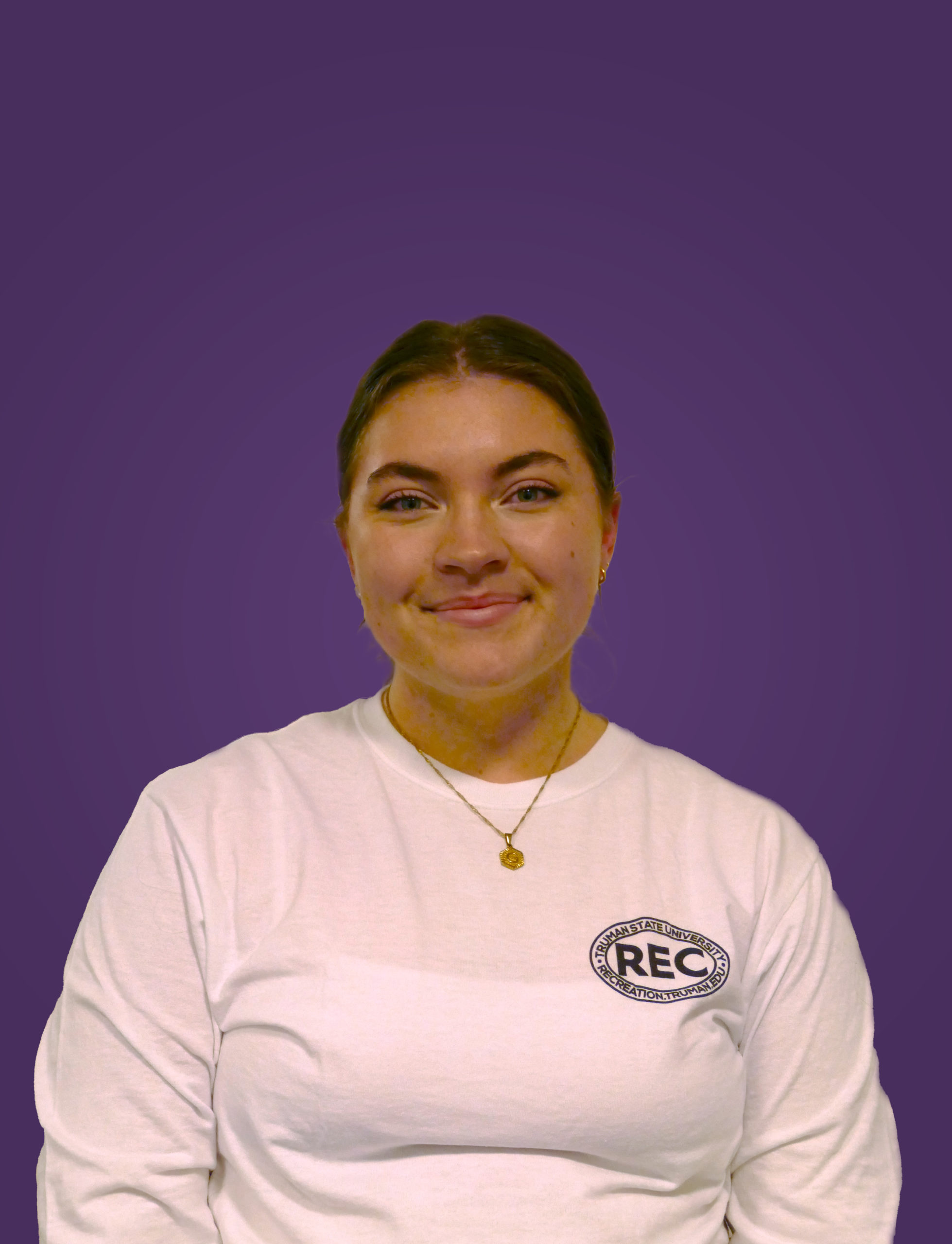 Janes | Slacklining, TRX, & Yoga Instructor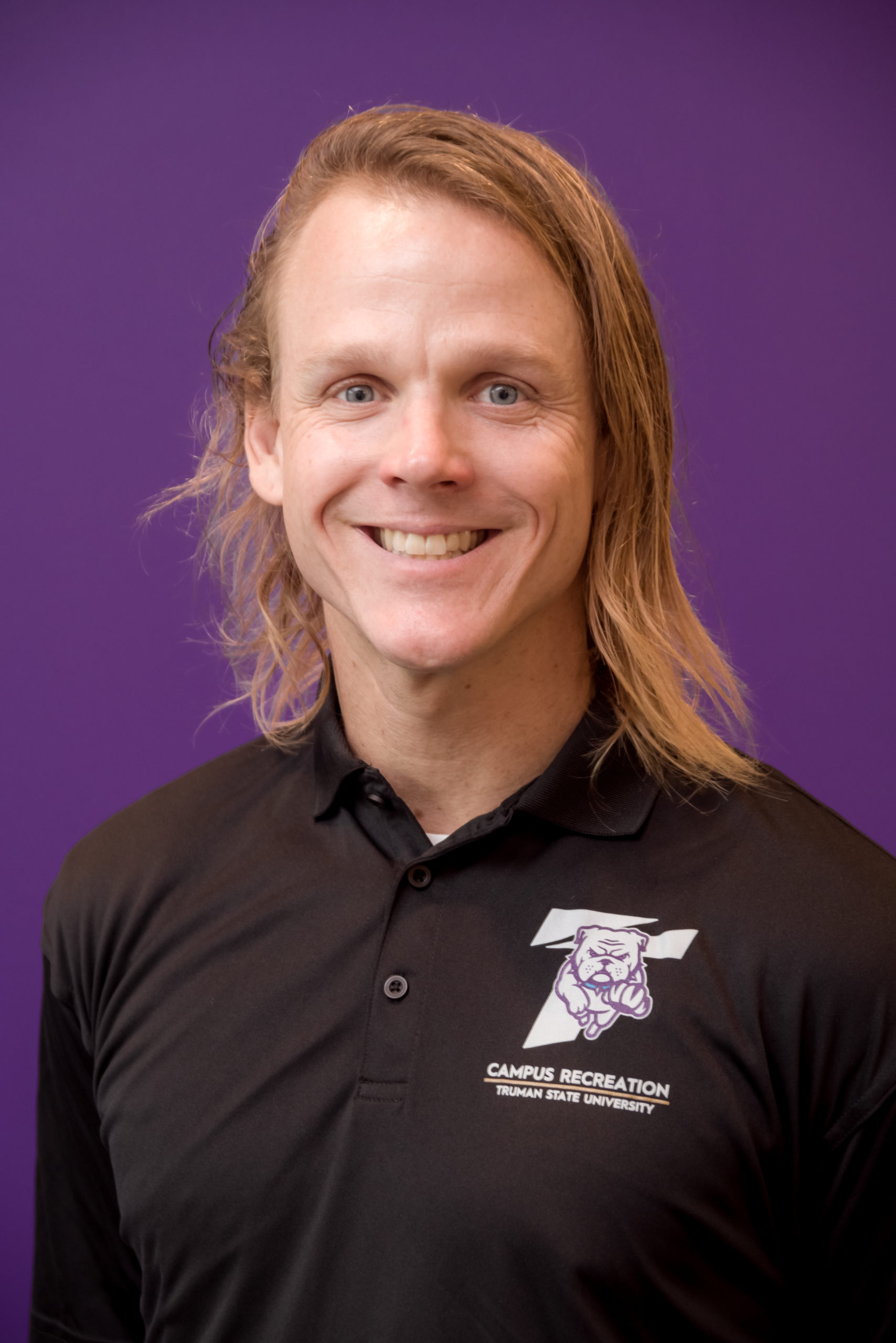 Jon | Mobility Flow, TRX, & Slacklining Instructor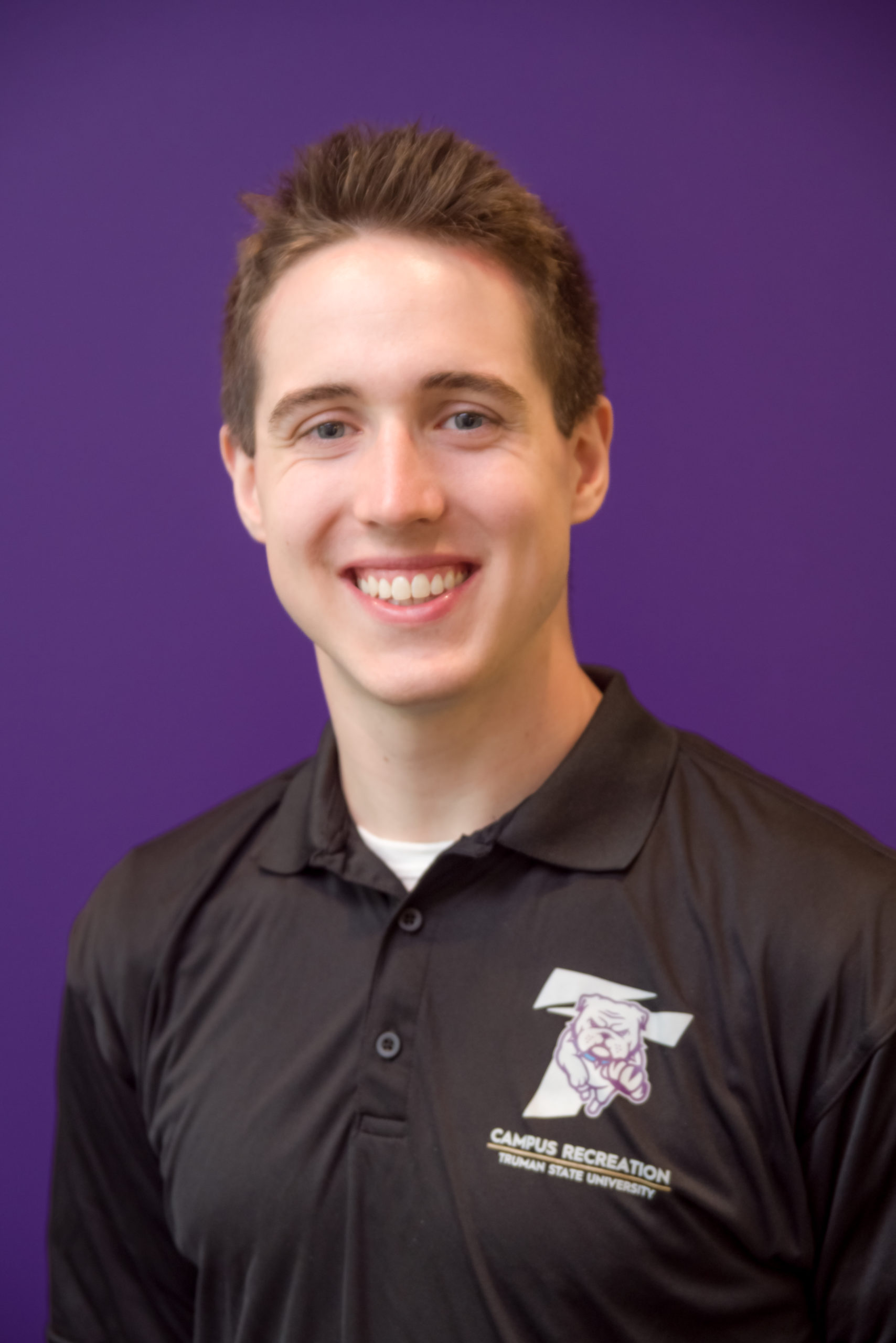 Madie | HIIT Instructor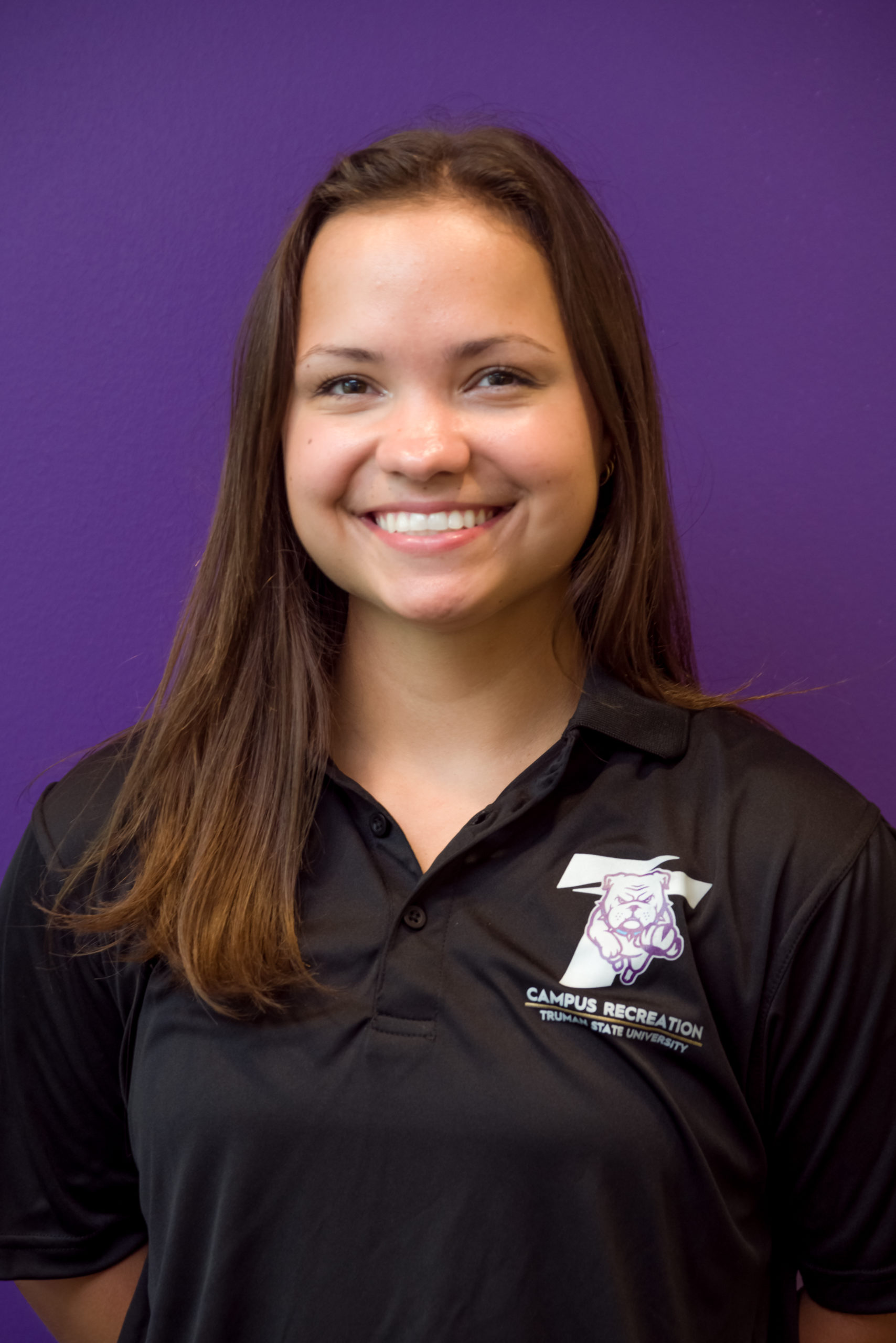 Tomas | Salsa Instructor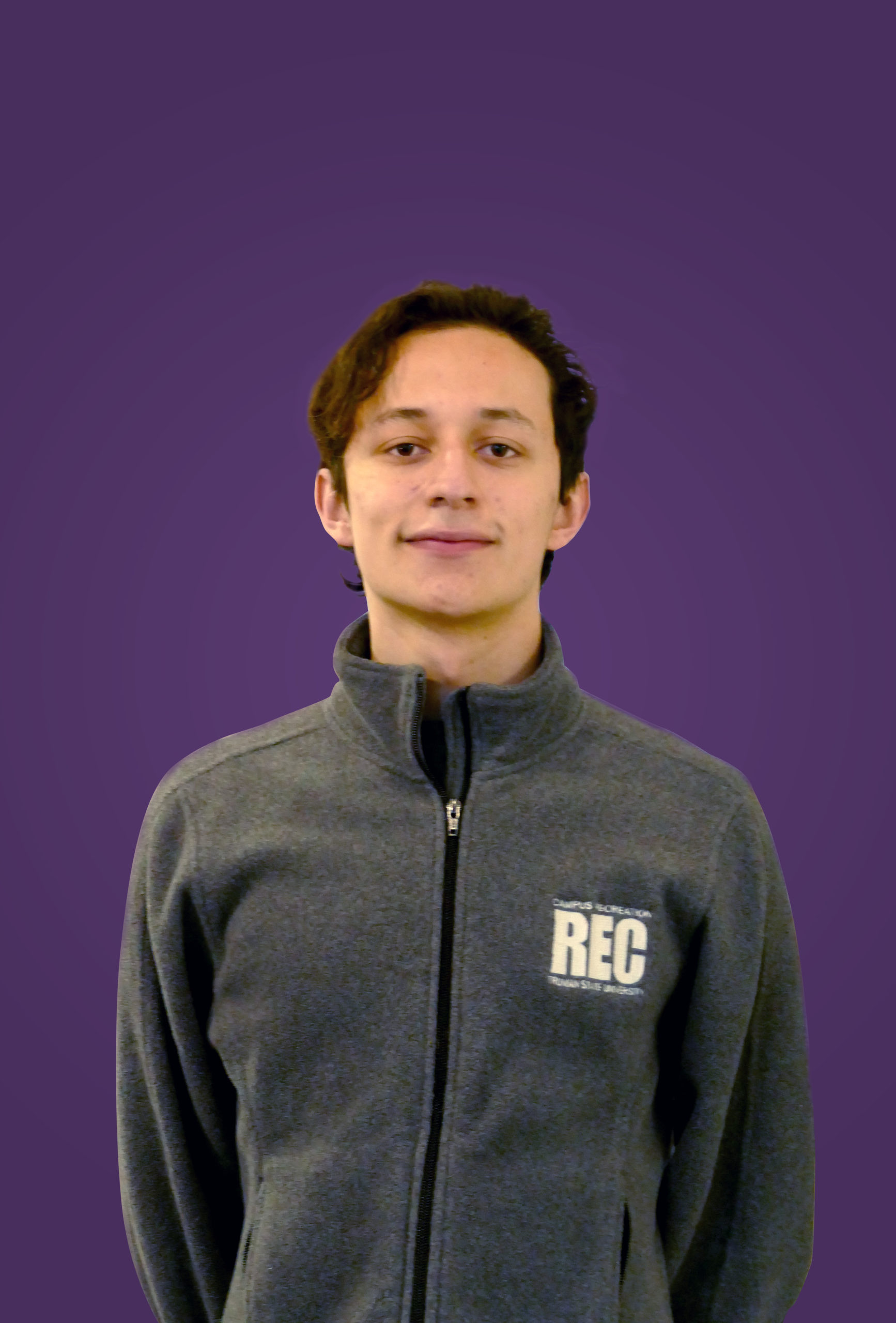 Veronica | Yoga Instructor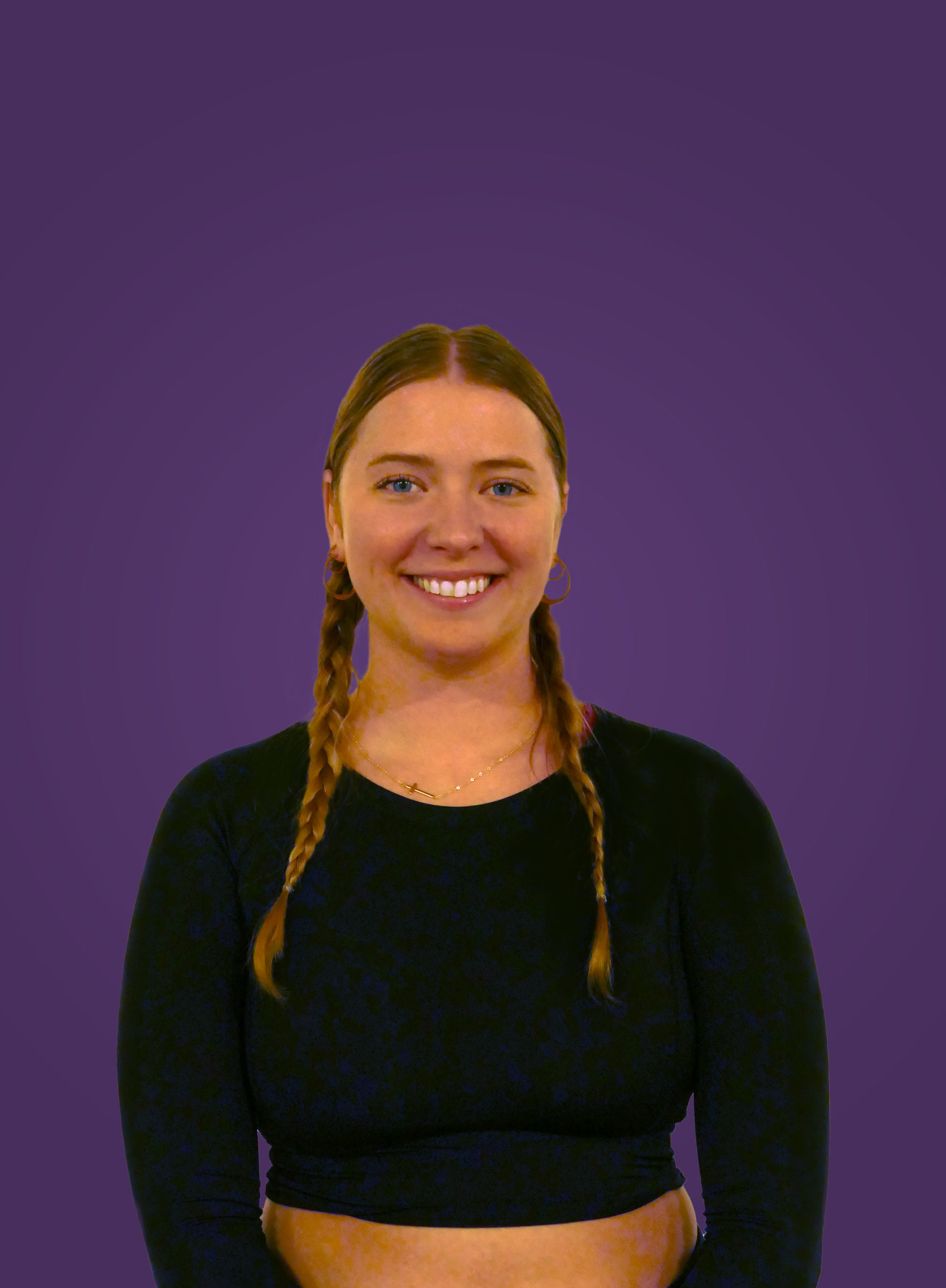 Become An Instructor
---
Certifying Organizations
Learn more about the different organizations you can choose from to get a national certification to teach group fitness classes. Not required to teach at the REC.